---
Why am I doing this?
For me intention is everything. It all starts with WHY. It's a matter of the heart, not of the head. The heart has reasons for which my mind will never know... and for whatever reason, it called me to do this.  
Honesty is the best policy too. It took me 30 minutes to put this page together after I simply put the idea out and had 2 people sign up within 24 hours. For me, that's the world telling me what it wants, rather than me trying to go against the flow. So here I am. Ps. I will probably do a video soon and add it in, for the people who don't like reading. But for now, read on, here is the free flow version.
Long story short. I recently finished an 8-year journey and with my hand on my heart, felt like I had finished my life's work at 34. I've traveled, lived a life with no regrets, loved fully, failed forward, played in the unknown, and helped as many people as I could along the way...
But, now it's time for something different. Paying it forward, I didn't get here alone, and you do not need to either. I want to come into your life, business, or idea for ONE month and see how far we can move together. We all need a sounding board, we all need someone to bounce off, and we all need someone who walks the walk and is a couple of steps ahead. If you align with me, if you have been attracted here, then lets explore what we can do togethner.
I got the master's degree, had my dream job, lacked my dream life, and burnt out at 26 years of age. I pivoted and started focusing on living my dream life and ideal day, curious about the 4-hour work week. That balance seemed more about living than the 100-hour work week.
My pain of burnout leads me to purpose. I had the big idea to positively disrupt the health and wellness system, noticing that most of my health professional mates and coaches were all "unhealthy" in at least one or all of these areas- physically, mentally, emotionally, financially, and even spiritually disconnected from their deeper purpose.
So I went surfing, following my vision board, and heading to a place my heart had been longing to go. This lead me on my own hero's journey out of the comfort of what I knew into the unknown.
In this space, ONE connection leads me to my first 7 figure business that still pays me every week to this day. I used the time and resources to bring my passion and purpose into reality. I didn't buy shiny watches and fast cars. I was looking for fulfillment from within.  I had already mastered the ME game, surfing empty waves for 2 months with 30k going into my bank account each week, feeling bored and unfulfilled at the end.
Today, all these experiences Alchemised into where I stand today. In a void, asking what do I do next? All I know is that I feel most fulfilled and alive seeing people give their gifts to the world.
So, I decided to create the 1k challenge and work with 10 aligned people each month. Challenging myself to see how far I could move people from where they are to where they wanted to go.
---
My challenge is to make it worth your while
Help you make 1k or more
Save you 1k or more in what you are already spending or about to spend
Save you TIME (most valuable resource) by getting you back on track with your North star
Add 1k of network value and connections for future abundance
Save you 1k in expensive mistakes
And the nontangibles - Happiness, Health, Bliss, Fulfillment, and Connection with self and others.
---
Here is the kicker - My promise
If I can't do at least one of the above in the month we work together, I will give you, your 1k back. I understand people pay 10k + for things like this, but this is about service, impact, and people. If I can help you help 100, 1000, or even 10,000 + people. Then you help me on my mission in life.
How's that sound?
Book a discovery call and let's keep it human. See if we are the right fit. If I can't take you this month, we can plan for the next. If it isn't the right fit for now, I will be honest with you too, but still give you some value to help you move from where you are to a point where we can work together
---
What?
One-on-One Mentoring with Me :)
Here is all my "stuff" and things I can help you with.
Bonus 1 - Your Healthy Lifestyle Resource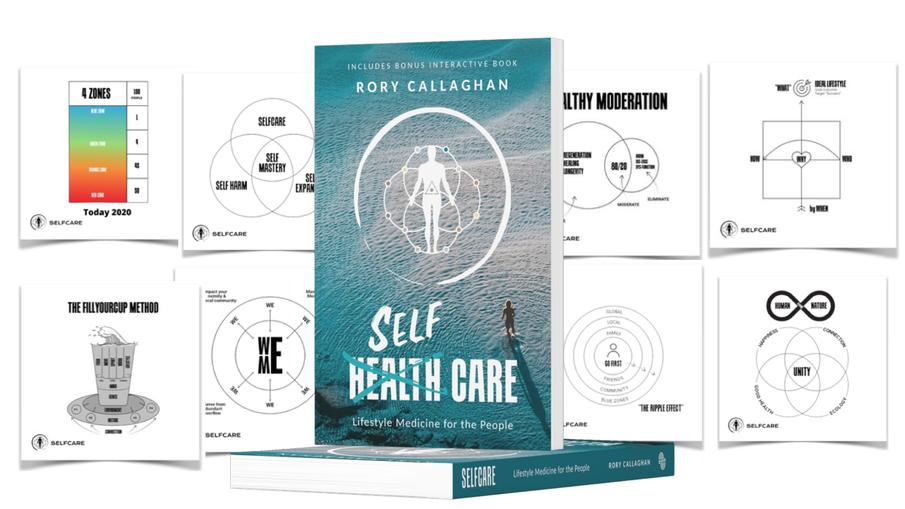 This book took me 8 years to write. It's a symbol of what I can help you manifest into your own reality. Anything is truly possible, for anyone, from any starting point. When I was 26, this was just a drawing on a piece of paper. 8 years later it's an Amazon bestseller and something that I can share with people like you. I know that you too have a song to sing and an idea that you want to bring into reality. Perhaps, even an ideal day that you are not yet living.
Once we agree to start, I will send you an Amazon gift voucher to order one directly to your door.
Bonus 2 - Embodiment, be the vibe first.
Before we book our first mentoring call, I will give you access to the EMPOWER course. This takes everything from the SelfCare Book and simplifies it into 8 steps in 8 days.
This will enable you to find your center again, get aligned with your true north, values, passion, and purpose, and leave you with a 1 hour EMPOWER hour, where you are your first priority each day. Before the world gets busy. If there is one thing I know to be the ultimate truth... It's that I attract what and who I am.
When I am centered, clear, and winning my morning. Me vs Me. I start winning each day. Building 1% a day in the right direction, leaving myself 37x ahead of where I started 12 months before.
Bonus 3 - Entrepreneur Education Platform
I was fortunate enough to work with the GeniusU group for 5+ years before this platform had 1 million students.  I hosted and facilitated 2-week incubators in Bali, working with over 1000 entrepreneurs in person from every continent. From, people leaving their 9-5, solopreneurs, coaches, consultants, and all the way through to small, medium, and large enterprises with 50 million + in revenue and over 100 staff. Being part of this platform and watching it grow to now be listed on the US stock exchange has been a powerful experience in real-time.
This platform is self-guided but, it's an awesome resource to help you move from one step to the next. Without missing a step. It's hard to build the "BIG IDEA" if you do not have cash flow, and networks, and the world doesn't yet know WHO you are and what you stand for.
When?
Each month I will cap it at 10ppl. I will run this each month for 2023. I'm taking a year to chill before the next big thing. So this may be a limited opportunity to work with me like this before my focus goes back to the bigger vision and the next 8-year marathon.
Who Is this for?
I had a customer avatar and fancy marketing speels, but you know what. Trust yourself, trust your gut, trust why you are here. If it feels good, book a call, and let's chat in person to see if it's the right fit. If you are excited, I'm excited, let's go.
Who is this not for?
If you don't think 1k is worth it or are skeptical about the value I can give, then...... It's not a mindset or attitude I'm open to entertaining. And ill be upfront and honest about that.  I'm not here to convince, just attract the right people. The right people will understand what I'm putting down here.
Who am I?
This is the fancy "stuff", LinkedIn, accolades accomplishments
This is me in real life, showing up, sharing value and giving it all away
How to get started?
10 seconds of courage. Press this link and book a time. Let the rest unfold as its meant to be.
Trust?
Here are a handful of awesome people that I have helped, collaborated with, or co-created with. There are probably 1000+ more, but I'll let them speak and transfer their trust, For which I am grateful :) I've learned that people with noble intentions, good hearts, and a trail of impact by being in the service of others. Don't need fancy marketing tools. Word of mouth has built every business in my life, even the 7 figure ones (didn't spend a cent on marketing or fb ads) . I'd like to keep it that way. Trust is the most valuable thing in the world. If you transfer your trust to me, I will do my best to honor that with the work I put in to serve.
Shared and Circular Economies
I have always believed in creating win/win/win scenarios.
So, if this isn't for you, but you know someone that could benefit from this.
If you refer them to me, I'll give you 10% of the 1k challenge fee. $100 USD.
I'll set up a survey later, which will ask "Who referred you", if it's you, expect a message and someone asking for your bank details.