Perhaps, like me one day you will get a download or call to write a book. Even with zero experience. Perhaps it's just a whisper at the moment. Perhaps you already have written a book and want to know how it can reach more people and have a bigger impact. Whatever it is, you are here on this page because you are called to share some stories, curate some consciousness from your own experience and give one core message to the world. It doesn't matter if the core message is already out there. Even if you and I wrote a book on the same topic, we would resonate and relate to different people. This has nothing to do with competition, and everything to do with expressing what feels true to your own heart. The process of writing a book may even just be a healing process for yourself. Whatever outcome, you decide and it's all perfectly imperfect. Just start expressing!
ONE CORE MESSAGE
Everyone has a story worth sharing. Everyone has a message worth sharing.
Expressing this is a beautiful process. Just be sure of the intention of your expression. Is it truthful, is it honest, is it necessary, is it transparent, does the world need it right now, who needs to hear it, and is it aligned on a soul and heart level?
Or, are you simply writing. a book to make money, increase your status, get more speaking gigs or do it because a mentor said you should. Intention matters. It needs to be a personal calling. The energy held in the pages of any book needs to be a true expression of who you are and the message you wish to share with the world.
Before writing a book - Learn 3 key elements
Everyone starts somewhere. Let her journey and wisdom inspire your writing journey. Everyone has a message worth sharing. It's a healing process to write in itself. Gabby openly shares that "her books healed her". Sometimes the journey of writing a book is to teach what we most need to learn or embody ourselves. Once we have curated the one core message, it's our duty to share that with the world. If it impacts one person, it's already worth it.
In this blog, I will overview what Gabby shared simply and give you some real-life examples of what that looked like for me writing the SelfCare Book. Hopefully, this inspires you to simply start. Knowing that there is a process and community of people out there to support you in sharing your message with the world.
My first book took 8 years to write. Gabby wrote 9 in 11 years. The process is unique for us all. So leave any comparison at the door, trust the process and know that when it feels good (even if it's scary), it's time to give it to the world.
Below are some steps to help it be a little more impactful. That's all. Take from it what you need.
How to WRITE  a book
Get Crystal Clear on Your Book's ONE CORE Message
Write 10 PERSONAL STORIES  that back up the core message
Create an Outline & framework for the entire book and each chapter. One that Sets You Up for a Seamless Writing Process
Move past personal blocks or unworthiness, fear and anything else holding you back from giving your message to the world
How to PUBLISH, edit and bring your book to life
Get the Inside Scoop on How Traditional Publishing Works
Or Self-Publish Your Book with Total Confidence
How to MAGNIFY your book out there with authenticity
Write a Standout Book Proposal
Market Your Book Like a Pro
Attraction; Share, don't sell.
How to turn your book into a bundle - courses, platform and masterclasses
How to leverage your book to get professional speaking gigs
Snapshot
Written 9 best selling books without any previous writing experience
7 of these books became New York Bestsellers
Openly admits that she couldn't even spell when she first began writing
However, she moved past herself to make it more about the message and who it was going to impact. Who needed to hear this?
Her books are healing and cathartic processes for herself, as well as the readers.
She inspires you to write from your own heart, own the stories. But most importantly write it for "them". Whoever is out there needs to hear this message right now.
Ultimately she just had a deep desire and calling to carry/share a message through books. This deeper purpose drove her to make it her mission to figure it out. Maybe you feel the same?
For more than sixteen years, Gabby Bernstein has been transforming lives—including her own.
The #1 New York Times bestselling author has penned nine books, including The Universe Has Your Back, Super Attractor and Happy Days. Gabby was featured on Oprah's SuperSoul Sunday as a "next-generation thought leader." The New York Times identified Gabby as "a new role model."
In her weekly podcast, Dear Gabby, she offers up real-time coaching, straight talk and conversations about personal growth and spirituality.
From her start hosting intimate conversations with twenty people in her New York City apartment, Gabby has grown to speak to tens of thousands in sold-out venues throughout the world.
Common questions that you might relate to?
Do I need a coach and one on one mentor?
Where do I find support as I write?
I have zero writing experience, can I do it too?
I feel deeply called to share this message, but am unsure if I am worthy of being the one to share it with the world?
Should I self publish or attract a big publisher?
Can write a book to be profitable? or is it more about impact?
How can I use my book in my business?
I know where to start but don't know how to finish?
Is there a template or outline for writing chapters and structuring a book?
4 PARTS TO WRITING A BEST SELLING BOOK
PART 1 - One Priority
HAVE ONE CORE MESSAGE (NOT 5)
The ONE core message is 4 PARTS.
Firstly, it's an INTENTION and it matters.
Secondly, It's a PROMISE as to what the reader will get from spending their time, lost in the wonderment of your pages. It needs to hit their heart, not just the head.
Thirdly, it's a single point of focus. It's not multiple intentions or multiple promises. It's one core thread that you can come back to in every chapter. Every story and every referenced piece should add depth to this core message.
Fourthly, write 10 stories that back up this ONE core message from your own personal experience or leveraged stories that captured this message along the way. Make it personal. Speak from I or We, depending. on the context of the story.
Fithly, Have a clear outline and structure for the book and each chapter.
Storytelling is an art.
Here are 4 examples of inspiring stories and storytellers to spark some inspiration.
Here is an example of my personal story from pain to purpose, which became the driving force behind the SelfCare book. It became bigger than me.
BOOK OUTLINE & TEMPLATE
GIFT - CHAPTER OUTLINE & TEMPLATE
When writing your first 10 stories, I have put together a template that became the OUTLINE for every chapter.  You could simply set up a ghost website like this for under $10 a month and start expressing using this template. Write stories as they come up. Capture them and publish them. When you have 20 or more. Pick 10 or more that best represent your book. Link it to one core message. And just like that, you have your first book.
When writing the SelfCare book I was playing with so many taglines. I was stuck wondering how could I describe what this book is about and what in it for them, in one small sentence. In the essence of Mark Twain. How could I explain it simply enough that a 6-year-old could understand it and someone walking through the airport would be called to pick the book up and open it?
Here are some examples that came up along the way
SelfCare - A reminder that you have never needed to be fixed
SelfCare - How to look after yourself, so others never have to
SelfCare - 12 medicines to fill your own cup and serve from the overflow
SelfCare - Lifestyle Medicine for the people
SelfCare - Moving from passive healthcare to empowered wellbeing
SelfCare - A polite FU! to the pandemic
SelfCare - How to live in good health and vitality
SelfCare - How to live your ideal day with energy to burn
SelfCare - A guide to health, happiness, connection and longevity.
If you want to see what we decided to go with, click here.
If you feel like one message resonates with you more than others, feel free to comment and share that below.
Today, people seem to resonate with "a reminder that we have never needed to be fixed". However, it's not the tagline we ran with. We wanted to lead a movement for something bigger!
The point is to workshop it. Like Gabby, I started running workshops and playing with the audience to see what message resonated the most. She even co-created the ONE core message for "the universe has your back" with a live audience, before the book was even finished.  
This part is key. You want to have your core message clear early because it will guide every story, chapter and even the overall flow of your book.
CALL TO ACTION - Write down 10 tag lines or core messages that feel like they embody the energy of your message for the world.
To see Gabby's 9 books and core messages, click here
Super attractor - methods for manifesting a life beyond your dreams
happy days - the guided path from trauma to profound peace
Add more ing to your life - A hip guide to happiness
The universe has your back - transforming fear into faith
PART 2 - THE BIGGEST MISTAKES AND HOW TO AVOID THEM
Biggest Mistakes
Not having one core message
Not having 10 clear stories
Not having a clear outline for the book
Not having a clear template for each chapter
Trying to do it all yourself
Not having a mentor
Not having support from other writers
Not having an authentic intention
Not being your real self. Authentic, nothing to hide, no one to blame, no one to compare yourself with. It's an energy and it's driven by your real intention.
You may even have a clear message, but not a clear outline. Systems matter. We rise and fall to the level of our systems. Model what works and use it to simply start expressing.
When the book is written, you try to sell it, rather than share it.
You write the book but don't show up to be seen, unapologetically as a champion of this message for the world.
You spend thousands on passive marketing, hoping that money will get it out there. But, you do it in a way that avoids shining the light on yourself. People follow people. Find a reason to show up and be seen.
Biggest Blocks
Which ones do you relate to most?
Who feels unworthy of sharing your message? 0 - 10
Who am I to share this message with the world? 0-10
Who is fearful that it will fail or you will be judged? 0 - 10
Who feels disorganised? 0-10
Who feels insecure about writing? 0-190
Who fears failure? 0-10
Feel free to comment in the thread below this blog.
How to Overcome Blocks
Action negates negative emotion. Simply start expressing and writing the messages and stories down. You can send yourself voice notes, do videos of yourself, draw diagrams, and write blogs like this. Whatever your natural way of expressing yourself, just start today. Pick up your phone, press record on your voice memo and speak to yourself about what the ONE core message is. Share a story that comes to your mind.
Find the WHO that knows the HOW. Find a mentor that shows you where to look, but doesn't tell you what to write or express. Find someone who has done what you want. to do and simply ask them how they did it. When you find someone that feels aligned, take them on as your mentor, confidant, sounding board and a person that will believe in you, more than you will believe in yourself at times. Find someone that will get you back to your heart and intuition, reminding you why you were called to write in the first place.
Who out there is waiting to hear your message? What if someone out there was waiting to hear your message. It could change one life or even save one. Playing small doesn't serve the world or the people you are here to impact. You have been given this path for a reason. If it's been a hard path, then know that the universe gives its hardest paths. to the strongest warriors of light.
Create an energetic shift within. Transform your limiting beliefs by shifting your perspective. What if it was your duty and responsibility right now to share this message with the world? It's not about the practical HOWs, it's the spiritual and energetic transformation in your own belief that you are enough to do this. You are worthy and called to be the vessel for this message. It's bigger than you. Make it about them. The person you are writing this for.
Initially, I was writing the SelfCare book for myself. A health professional who lost his health. Once I transcended this space, I felt like I was writing it for my patients. But, when I got. to the core of it. I was writing it to my mum. my family and my friends. In the hope that they never end up burnout, trying to serve from an empty cup.  I promised myself that if this book impacted just one person, it was already enough. The first person was me. It was a healing and cathartic journey for my own journey. The second person was when my mum first got the book. Even without reading it, she was so proud that her son had given his passions and gifts to the world. From here, everything is a bonus for me. Find out what this feeling is for you.
MANTRA - It's my responsibility to share this great work with the world, unapologetically.
MANTRA 2 - My Number 1 goal is to have fun with the message
Do these mantras take the pressure off? Does it energetically shift your perspective into the power of this message and who you are really writing for?
With this attitude know that you will never fail. Because you let it be in the service of something bigger than yourself. Give yourself permission to have fun. Make that your primary goal. Focus on positively impacting just one person's life and let that be enough as a starting point. Anything from here is a bonus and below we will share strategies to impact 100, 1000 and even 1 million readers globally. It's just a process and a game. How does that feel? A little lighter?
Your only job is to have fun with it, even if the message is heavy and deep - let it feel like freedom, joy, inspiration and grace. Even if the process is just for you. That's ok too.
Gabby "all my books healed a small part of me"
MAYBE YOU RELATE TO THIS. READ IT WITH ME.
Even though.....  I feel...
... unworthy of sharing this message
.... insecure... about how it will be recieved
.... Fearful of failure.. what if it doesn't become. abest seller?
"I deeply and completely love and accept myself"
Sure......
... I've got a lot of unworthiness and it's blocking my book
... and it's frustrating
... I freeze up when I talk about my book
.... I feel like I'm not worthy to share the message of this book
.... Who am I to write a book?
.... I feel all this unworthiness and all that it means to me
.... it feels like such a huge block
... I don't know how to bust that block
... I don't know how to breakthrough
... I don't know what to do about it
But, it's not about me
... Who do I know that could support me?
... Who do I know that has already done what I am seeking to create?
And you know what, I'm here.
...  I'm showing up to share this message
... it feels really good
... it means I'm showing up for my book, for the message.
... being here now, means that I'm worthy of writing a book
... it's my responsibility to share my great work with this world
... and I'm here showing up for it
.... and my only goal is to have some fun
... I'm worthy of fun
.. I'm good enough I can do this
... if gabby did it and she couldn't spell, then I can do this too
... If Rory did it and it took him 8 years, I can do it too..
Hand on your heart and belly
deep breathe in and let it go
where is the unworthiness in your body - it's just in my head
Now, write from where you are right now.... be honest, transparent and truthful..... and have fun!
PART 3 - The not so secret, secret method for magnifying and marketing your best seller.
Here is a checklist of things you need to consider in order to have the best selling book. If you nail every task, then you are priming yourself and your message to be lucky.
Own Your Core Message
Get crystal clear about the PROMISE of your book
Craft your core message with the right INTENTION
Meditation - Empty the mind, to allow for the download
Who are you writing the book for? Imagine you are sitting with them. What do they look like, what are their challenges, and how do it. Does itfeel to them? What do they go to bed thinking about at night? How would it feel to solve that challenge in their life?
When Robin Williams acted in Miss Doubtfire. It was common to see him walking down the streets in his full costume. He would go into sex shops as the character and buy sex toys, seeing what type of reaction and conversation he would have along the way. The point is to put yourself in the shoes and lives of your reader.
Your Kick-Ass Outline
Proposals That Sell
Find out what makes a book/author an instant "hell yes" for publishers
Find out how to create a book proposal that will sell your book
Seek tips for writing your proposal from people who have done it before.
Before you pitch your book: Meditation to Inspire Confidence and Conviction. Courage before confidence. Be unapologetic, speak with passion and move people with your energy.
Choose Your Publishing Path
Get clear on the publishing landscape and what's right for your book
Traditional publishing vs. self-publishing. Traditional publishers will have a process for you to follow. Self-publishing and hybrids in between will allow you full creative flow with your process.  
Find an agent who will actually go to bat for your book
Learn how to work with an editor and how to get the most out of it. What systems do they use? When to call in a professional editor? At the beginning or once your first draft is done?
How to self-publish and become an amazon best selling author as a starting point
Marketing Your Book
Get clear on creating a solid marketing plan for your book
You must show up unapologetically and champion your message.
You don't have to sell your book, all you have to do is tell the story
Fall in love with your message and who you are standing up for. Let that drive you to have courage before confidence.
Learn how to write Proposal Cover Letters
Press Releases - Where to find them and how to be featured
TV/Radio/Podcast Pitch Letter - How to get on people's podcasts. Write a list of 100 people in the field of your book. Reach out, or get an assistant to contact them and get you booked on 20 + podcasts.
Magazine/Blog Pitch Letter
Launch Day Email Copy
Website Landing Page Design Brief
Learn how to create a book sales page that converts
Learn and model email marketing strategies that work
Create a social media strategy that won't eat up half your week. Show up and be a champion for your message. Share, don't sell. Simply give value and let people know it exists.
Learn methods of media outreach and how to pitch yourself and your book
Launching Your Bestseller
Learn how to launch your book through a tour (live or online)
Live Webinar - Give it all away, build trust, and then people will buy from you
Compelling offering - Bundle your book with bonuses
Organic vs paid marketing
Giveaways to build lists, even without a big following
Learn how to bundle your book - courses, masterminds and business card to get paid speaking gigs
Create a 12-month promtion and impact plan. Broken down into quarters. So that you can test and measure your strategies for impact
Meditate to Keep You Connected to Your Desire to Serve Others
PART 4 - Create a platform and content management system to express your book.
Here is a simple process to get started today
Here are 2 examples from my own personal experience.
Always build something from your personal brand first. Become a thought leader, own your message, be seen, be trusted, and be unapologetic. People like to follow people, more than brands alone.
Personal Brand
Company Brand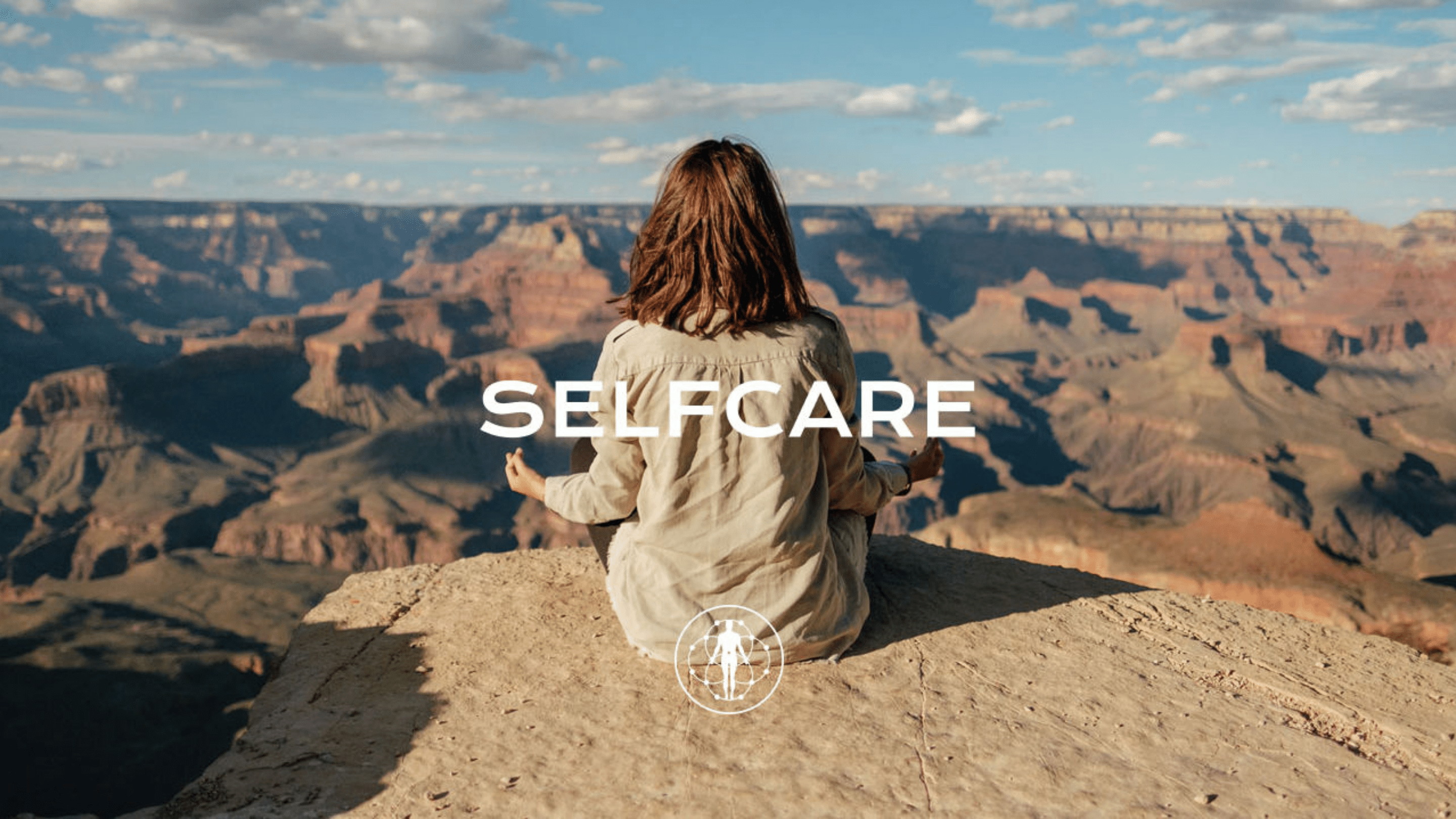 SUMMARY
Everyone has a story worth sharing. Everyone has a message worth sharing. I would love to hear yours one day. If you would like more support, reach out to people like Gabby, Myself or other aligned mentors who have already gone where you are planning to go.
CALL TO ACTION - BOOK OUTLINE & TEMPLATE
Simply start with these 3 steps
Extra Pieces.
REFERENCES & TOOLS
This is directly referenced from the best-selling amazon SelfCare Book "Lifestyle Medicine For the People" by Rory Callaghan.  If you would like to read more content like this. Grab the free online chapters of the book or a hard copy.
We have done our best to reference everyone's expert opinions, peer-reviewed science, and original thoughts, all references available here and referenced in the text.
We also understand that most thoughts are not our own and there is a collective unconsciousness, unconsciousness, and universal mind stream of energy that is always at work.  How are references are sorted and filtered is here.
Example Masterclass Recording and Presentation
"let me help you define your core message, have an outline, how to move past yourself and get to the service behind the message"
Example landing page after Masterclass
Example Sales Page for Book
Other Book Landing Pages to model